This is intended to be area for "public" clusteradm pages and notes.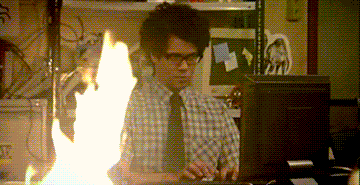 Sub pages:
Needed by clusteradm for new host / VM
This tries to describe the information needed by clusteradm when requesting a host / VM / Jail.
General

What exactly will this host do?
Who will maintain it
Do you need root, if so, why?

Could you instead just have one or more service users
If no root, which ports should be installed

Resources

Rough CPU (little, medium, a lot)
Rough local disk space required (Number of GB)
Rough disk IO required (little, medium, a lot)

Network access

Needed incoming ports
If HTTP, can it be behind HTTP proxy

Administration
Developer reference machines
clusteradm maintains several reference machines for use by FreeBSD developers.
ref11-amd64.freebsd.org, ref12-amd64.freebsd.org, ref13-amd64.freebsd.org, ref14-amd64.freebsd.org
ref11-i386.freebsd.org, ref12-i386.freebsd.org, ref13-i386.freebsd.org, ref14-i386.freebsd.org
ref12-aarch64.freebsd.org, ref13-aarch64.freebsd.org, ref14-aarch64.freebsd.org
The following packages are installed on each of these machines. Please let clusteradm@ know if you need other packages:
devel/bison
devel/cmake
devel/git
devel/gmake
devel/meson
devel/ninja
devel/subversion (until ports switches)
devel/swig
editors/vim-console
lang/perl5.32
net/rsync
ports-mgmt/portlint
sysutils/screen
sysutils/tmux
Subversion Mirroring
All mirrors are created from the public seeds, and sync from their upstream with a 5 second loop.
PS. For end-users reading this, please don't use any of the hostnames mentioned here. We in no way gurantee anything about them. Please use the documented hostnames at Subversion Mirror Sites
bit-master.FreeBSD.org is the master server for svn mirroring.

It sync svn from svn.FreeBSD.org
It serves svn-master.FreeBSD.org
It servers svn0.us-west.FreeBSD.org

vcs.nyi.FreeBSD.org is the main US East coast mirror at NYI.

It syncs repository from svn-master.FreeBSD.org using https.

It serves svn0.us-east.FreeBSD.org.
Generic Layout For Mirror Site
______________________________________________________________________________
|                                                                             |
|                               Vendor Router                                 |
|                   xxx.xxx.xxx.xxx   XXXX:XXXX:XXXX:XXXX::1                  |
|                                      |                                      |
|                 [ xxx.xxx.xxx.xxx/29  XXXX:XXXX:XXXX:XXXX::/64 ]            |
|                                 vlan0002                                    |
|                                      |                                      |
|      igw0-ext.XXX               igw-ext.XXX             igw1-ext.XXX        |
|      (xxx.xxx.xxx.2)            xxx.xxx.xxx.1          (xxx.xxx.xxxx.3)     |
|  (XXXX:XXXX:XXXX:XXXX::5)  XXXX:XXXX:XXXX:XXXX::4 (XXXX:XXXX:XXXX:XXXX::6)  |
|                                      |                                      |
|       Firewall 1              CARP addresses             Firewall 2         |
|     (yyy.yyy.yyy.2)            yyy.yyy.yyy.1          (yyy.yyy.yyy.3)       |
| (yyyy:yyyy:yyyy:yyyy::2)  yyyy:yyyy:yyyy:yyyy::1  (yyyy:yyyy:yyyy:yyyy::3)  |
|        igw0.SSS                  igw.SSS                  igw1.SSS          |
|     10.0.XXX.1/24           pf sync(vlan0003)         10.0.XXX.2/24         |
|                                      |                                      |
|                                  vlan0001                                   |
|                [ yyy.yyy.yyy.yyy/28  yyyy:yyyy:yyyy:yyyy::/64 ]             |
|                                      |                                      |
|               +----------------------+----------------------+               |
|          Admin/Netboot host    Package Mirror        SVN/www mirror         |
|          yyy.yyy.yyy.4          yyy.yyy.yyy.5         yyy.yyy.yyy.6         |
|_____________________________________________________________________________|
Basic requirements

ipv4 /29 and ipv6 /64 for transit from host provider to freebsd.org
ipv4 /28 and ipv6 /64 for services and routing
2 single CPU, 2xSATA disk 16G RAM hosts for igw0/igw1, dual nic preferred.
1 single CPU, 2xSATA disk 16G RAM host for admin
1/2 CPU, 12TB disk minimum (SATA JBOD), 48G RAM for package mirror
2 CPU, 8TB disk minimum (SATA JBOD), 48G RAM for SVN/www mirror
---